Ferdinand Jefferson
Founder, CEO, Managing Partner
Complete Medical Solutions
Ferdinand Jefferson is the founder and owner of Complete Medical Solutions, which has continually offered the medical community quality medical system solutions for over 30+ years. As acting CEO of Complete Medical Solutions, Mr. Jefferson fuses the clinical and analytical expertise of his staff with cutting edge technology to provide solutions backed by excellence in training, comprehensive support, and superior customer service.
In addition to his successes with Complete Medical
Solutions, Mr. Jefferson continues to cultivate the
entrepreneurial spirit with the development of four new
business ventures over the past six years. In 2007,
Complete Medical Solutions partnered with Veteran's
Administration offices nationwide to provide integrated
technology solutions to enhance the care of our veterans.
In 2012, Mr. Jefferson expanded the scope of Complete Medical Solutions to offer education and consulting to a medical community embroiled in significant operational and process changes handed down from the federal government. Mostly recently in early 2013, Mr. Jefferson added to the Complete Medical Solutions offerings by initiating a patient intake call center designed to expedite patient care while protecting patient health information under HIPAA standards.
In all, Ferdinand Jefferson has taken a small company of less than five employees at its start with a sole software package offering and expanded it into three thriving partnerships, employing 50+ employees and supporting medical facilities and providers nationwide. He continues to oversee operations as CEO/Managing Partner of Complete Medical Solutions.
Steve Arter
Managing Partner
Complete Medical Solutions
Mr. Arter is a nationally known speaker, consultant,
educator, and Certified Professional Coder (CPC) who
has been in the Healthcare industry for over 25 years.
He is acknowledged as one of the top speakers in the
country on numerous topics from ICD-10 to evaluation
and management coding, to managed care and strategic planning for physician and provider networks.
Mr. Arter has consulted with, and presented to, thousands of physician practices IPA's, MSO's, and PHO's around the country. He has reviewed and negotiated managed care contracts on behalf of physicians and physician groups, and has written and taught hundreds of courses on managed care and managed care contract negotiation.
Mr. Arter has also developed educational programs on
Medicare reimbursement, correct coding of physician
claims, and E&M code documentation, as well as the most recent seminars designed to prepare physician practices for the transition to ICD-10.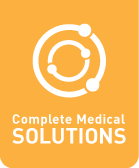 Chris Mercier
President
Complete Medical Solutions
Chris Mercier has over 15 years of experience with Complete Medical Solutions, serving in a variety of roles including IT Director, Chief Information Officer, Chief Operations Officer, and most recently, as President. Chris began his career at age 12 working a tech bench for a national PC sales and service franchise and by age 15, he was responsible for managing Baton Rouge, Louisiana's first Internet provider. At age 17 Chris returned to his first employer to manage their networking division, building and servicing hundreds of networks across the U.S., before finally coming on board with Complete Medical Solutions in the year 2000.
As part of his many years of medical billing, clinical documentation, and IT infrastructure expertise, Chris has been responsible for designing, building, and implementing Practice Management and Electronic Health Record solutions for providers and staff nationwide. Under his watch, Complete Medical Solutions has grown from six employees in one small office in Baton Rouge, Louisiana to nearly fifty employees. Chris' dedication to both Complete Medical Solutions and its customers is unparalleled as he continues to forge ahead in his mission to create and deliver quality technology solutions to the ever-changing medical landscape.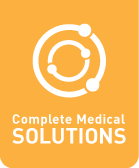 Steven Mercier
CIO
Complete Medical Solutions
A lifelong resident of Baton Rouge, LA and Louisiana State University graduate, Steven holds a degree in Information Systems with an Internal Auditing concentration.
As Product Manager, he oversees development, quality assurance, deployment, and support of the WinMedTM Practice Management System and Electronic Health Record.
During his 12 year tenure at Complete Medical Solutions Steven has developed and designed features across the healthcare spectrum, ensuring both product suites maintain compliance with ever-changing requirements.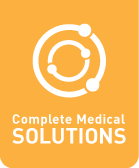 Jose Koplewicz
CFO
Complete Medical Solutions
Jose Koplewicz is a seasoned executive with over 30 years of expertise in developing, implementing, and maintaining operational and financial strategies for a variety of national and international companies. His business acumen includes but is not limited to industries such as healthcare, education, manufacturing, aerospace, real estate, and travel. Throughout his career, he has owned and/or co-founded six successful companies throughout the United States and Latin America.
Jose joined Complete Medical Solutions in 2012 as Chief Financial Officer and has since then been responsible for managing the financial portfolio of Complete Medical Solutions. During his time with CMS, Jose has been a key advisor for alignment of company departmental and management structure, newly developed product lines, evolving marketing strategies, and opportunities for increased revenue generation. Jose is an integral member of the Complete Medical Solutions executive team and provides a solid foundation for our continued success.